WELL-EARNED REWARDS

The enthusiasm that prevails within our company and the constant will to improve performance has their rewards. Nutech has earned several prizes and recognitions at the regional and provincial levels.
MERIDIEN AWARD – SUPPLIER OF THE YEAR

On September 12th, 2012 Nutech was awarded the Méridien prize for supplier of the year, honoring the company that most distinguished itself among its clients for the quality of its products, deliveries, prices, and after-sales service. The nominees and winners were chosen among the many contract givers involved in the Pôle d'excellence québécois en transport terrestre.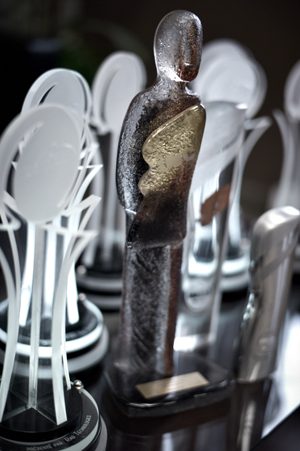 NATIONAL BANK – SME AWARDS
The National Bank highlights the excellence of local companies through its SME Awards. It honors decision-makers who distinguish themselves through their contribution to economic growth and social well-being.
2010 Provincial SME Award – Bronze
2010 Regional SME Award – Gold for the Quebec City and Chaudière-Appalaches region
2007 Provincial SME Exporter of the Year Award – Gold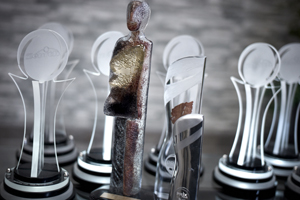 GALA ZENITH
The Gala Zénith has been organized by the Thetford Mines Chamber of Commerce and Industry since 2008. It honors companies in the region that have shown outstanding performance in the previous year.
2012 Human resources management category (nomination)
2011, 2010, and 2009 Export business category
2011, 2010, 2009 Manufacturing business of more than 40 employees category
2011 Hugues Vaillancourt, personality of the month for September in the Thetford region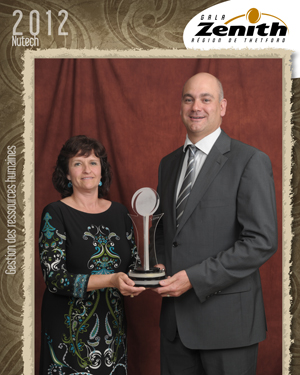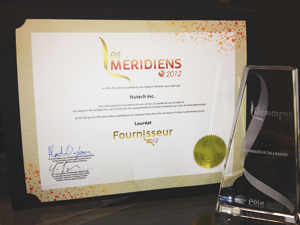 QUEBEC SOCIALY FOR QUALITY – AWARDS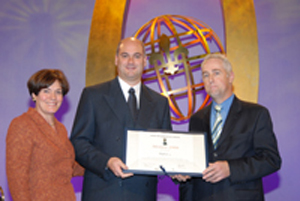 With the Quebec prime minister, Nutech was honored in the Quebec government's provincial quality awards.
The Grands Prix québécois de la qualité recognizes private companies and public organizations that have successfully implemented rigorous quality-improvement systems in all aspects of their activities and that have achieved remarkable results. The awards are a world-class reference and by the high standards of their criteria are comparable to internationally renowned awards such as the Deming in Japan, the Malcolm Baldridge National Quality Award in the United States, and the European Quality Award.
2006
MENTION WINNER
Mention award winners are given to organizations that receive between 400 and 499 points in the Grands Prix québécois de la qualité evaluation criteria. They are evidence of effective approaches to management and implemented with meaningful results that have been achieved by organizations that have no major weakness.