SOCIAL INVOLVEMENT
THE IMPORTANCE OF COMMUNITY

As a family business, Nutech is committed to its involvement with employees and the community. We appreciate our community's educational, cultural, and sports needs, and therefore support small and major causes. By doing so, our organization contributes with pride to the positive development of our region. 
In particular, Nutech is involved with the Corporation de développement économique de L'Amiante, the Chambre de commerce et d'industrie de Thetford Mines, the CLD de L'Amiante, and in regional tourism, in addition to sponsoring certain groups in the region, such as underprivileged youth, Centraide, the Fondation Jeunesse secondaire Disraeli, figure skating, and minor hockey.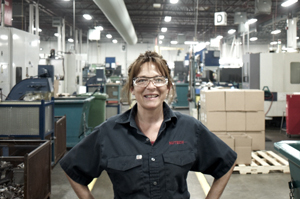 ENVIRONMENT
CONCRETE ACTION
The natural environment in which we live is precious. We therefore do everything we can to limit the impact of our activities on it. As a participant in the Recyc-Québec program, Nutech does its part for the environment:
In all our manufacturing processes we recuperate or recycle materials while applying the necessary measures to prevent contamination of the surrounding natural environment.
All recycling containers are inclined in order to recover the cutting oil. It's then treated and reused. Oil that cannot be reused is recuperated by Écolo cycle.
The installation of TRG monitors at each work station has significantly reduced our use of paper. Our goal is to become a paperless factory.
All of the plant's fluorescent lighting is energy-saving.
To heat our most recent expansion, we recuperate air from the compressor and transfer it to that area in the winter.
We recuperate paper, batteries, ink cartridges, cans, and cardboard.
More than 90% of the time, we use metal baskets for outsourcing parts and use reusable plastic boxes.
HEALTH AND SAFETY POLICY
PREVENTION EXPERTS

Prevention is an integral part of the measures we apply to ensure a better quality of life at work. Nothing is overlooked at Nutech in terms of health and safety. Our excellent performance within a prevention mutual is evidence to this achievement.
A health and safety committee with representatives from all sectors contributes to prevention in our company by identifying and prioritizing health, safety, and environmental problems and recommending realistic solutions.
Through our health and safety policy, we are committed to:
Preventing professional illness and accidents in the work place;
Improving employee well-being and working conditions.
Nutech's management ensures that this health and safety policy is communicated effectively so it's understood, applied, and monitored throughout the company.
5S PLANT
Nutech rigorously maintains its 5S program, which is designed to keep a clean, orderly work environment. Our philosophy is that to improve you first have to be well structured and organized.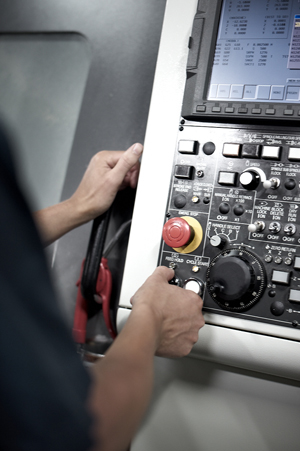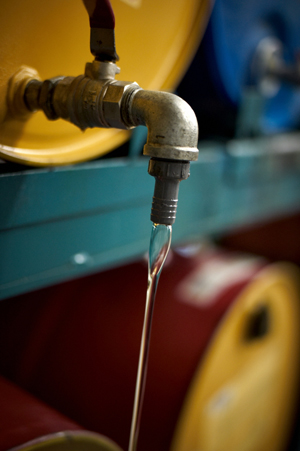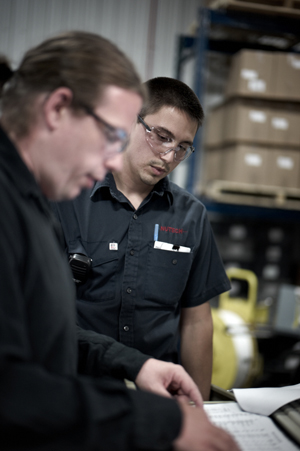 We take all measures to perfect our work methods and procedures day in day out. A variety of solutions are implemented and rigorously applied and monitored to do so.
OVERALL EQUIPMENT EFFECTIVENESS (OEE) IN REAL TIME
All of our work stations are equipped with monitors that are directly linked by a wireless system to the CNC machine. We can, therefore, see in real time the work station's overall equipment effectiveness (OEE). The monitors are also connected to the server, giving employees access to all the information required for part production.
TECHNICAL SUPPORT FOR OPTIMAL PRODUCTION
A team dedicated to technical support works on designing and developing templates, which optimize our response to customer demands and our machining time – at the most competitive prices.
CONSTANT TRAINING
To maintain our status as an industry leader and to constantly improve our processes, a training specialist is on site in the plant two days per week for our installers and operators.